OzHitch- The Best Off Road Hitch!
I have always loved 4×4 driving and off road adventures. I have many years of experience in off road driving and towing. This experience, coupled with the knowledge of what makes the best towing hitch, puts me in a unique position to provide a quality product to 4×4 enthusiasts. My entire focus is to offer the toughest and most versatile off road hitch to everyone who tows off road!
The Unique, State Of The Art Self Aligning Off Road Towing Hitch…..The guide connects you in seconds GUARANTEED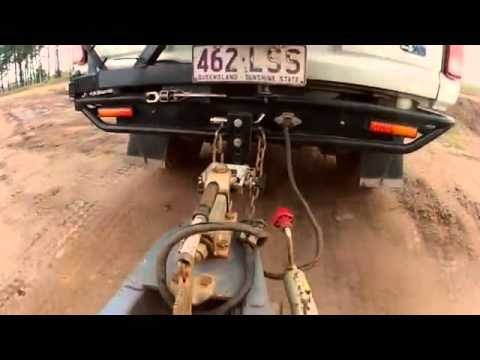 Watch the OzHitch video to learn more about why its the greatest Off Road Hitch available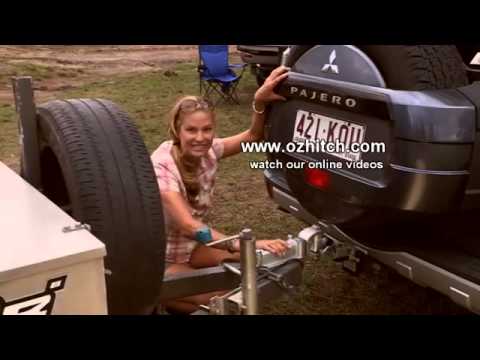 Self Aligning Towing Hitch Cradle
Connects in Seconds
ADR Approved to 3.5 Ton
Very Low Profile
Bolt or Weld on.
Full Bushing "No Rattles"
Secure Double Locking
Lockable for Security
"No Rust" Galvanised Trailer Hitch
Huge Offroad Angles
As you can see, its the perfect Off Road Hitch For Both Off Road Towing And Normal Towing.
Where Can You Use The
OZHITCH

 off road coupling?
The Off Road Hitch is perfect for-
Boat trailers

Council trailers

Exploration trailers

Machinery trailers

Main roads departments

And many many more……
Agricultural farming trailers

Army trailers of all types

Tradesman's trailers

Expedition and Safari trailers
The One And Only Off Road Hitch You Will Ever Need!
What about testing the OZHITCH?
OzHitch Was Put Through

Testing Torture

and It Passed Every Test With

Flying Colours

…
Yes, 9 massive tons of pressure and the OZHITCH took it all. In fact when we were testing we decided we would test to destruction
The machine was set to 5.25 tons, one and a half times higher that the already massive 3.5 tons we were accredited for. The machine was activated and 5.25 tons of pressure was loaded onto the OZHITCH. Then the engineers increased the load. 6 tons, 7 tons, 8 tons, still nothing. It took the pressure without any problem. Then we increased the pressure a little at a time as the engineers thought we had to be at the OZHITCH's limits. Eight tons on a 3.5 ton hitch. Little by little they increased the load.
You can read more about the testing here!
Simple, strong connecting pin
Positive Connection, NO Mistakes!!
Barn Doors, Tail Gates, NO Problem!!
One hand operation
Great line of sight for connecting
Side fitting connecting pin
Bolt or weld on
No joints one piece casting
Cast steel, NOT iron
We are so confident of the quality, reliability and the towing ability of the OZHITCH that we supply each and every one with the ultimate LIFETIME GUARANTEE!! This covers any damage in the very unlikely event that the unit breaks.
Not all off road hitches are equal..
Here are some tips for choosing the right product for you!

When choosing an offroad hitch, there are several variables to consider:
What angles will I encounter?

What towing capacity do I need?

Is the off road tow hitch ADR certified?

Type of connecting mechanisms?

Ease of use?

Can a handbreak be fitted?